2nd Watson Headache® Institute International Symposium 2021 Online
3 Months Access Pass – Watch the Full Symposium 2021 Online Experience On Demand At Your Own Pace
Extensive Workbook – Note Key Points as You View
Certificate – Certificate of Registration to Attend  (with total number of hours viewing time indicated for
Continuing Professional Development requirements)
Official Language – English
Lingua Ufficiale – Completamente tradotto in italiano
1st – 3rd October 2021
Daily Start Time
9am Adelaide, South Australia Time – UTC+9:30
Scientific Program
Watson Headache Institute
Collaboration
ManualMente – Formazione in Movimento
Health Professionals with a special interest in supporting people living with cervicogenic & primary headache – Manual Therapists (Physiotherapists, Chiropractors & Osteopaths), General Practitioners, Neurologists, Physicians & Researchers.
Please Note: If you are not a Health Professional but live with or have a special interest in headache and/or migraine you are most welcome to join us also.
PRIORITY REGISTRATION
WEEKLY DRAW
Open Until 13th September 2021
Registrants will be placed in a Weekly Draw to Receive a Copy of…
Prof Dr Fabrizio Benedetti's New 3rd Edition Hard Cover Book,
"Placebo Effects: Understanding the Mechanisms in Health and Disease"
(Understanding the Other Side of Medical Care)
Open Until 4th October for all 2021 Registrants
1st Draw on 16th August for Week 9th – 15th August 2021 Registrants – Congratulations Karolina (Australia)
2nd Draw on 23rd August for Week 16th – 22nd August 2021 Registrants – Congratulations Alex (Australia)
3rd Draw on 30th August for Week 23rd – 29th August 2021 Registrants – Congratulations Laura (Australia)
4th Draw on 6th September for Week 30th – 5th September 2021 Registrants – Congratulations Shane (Australia)
5th Draw on 13th September for Week 6th -12th September 2021 Registrants – Congratulations Michael (Australia)
Bonus 6th Draw on 4th October for all 2021 Registrants
Make an Impact: Remain Discerning & Advocate Credibly for the Role of Cervical Afferents in Cervicogenic & Primary Headache.
Attendee Feedback from 2020 Online Symposium
Every presentation was excellent in its own unique way and it has left me hungering for more.The case presentations were especially inspiring and reflective of experiences I have been having in the clinical setting with my limited knowledge as a Level 1 'Course Attendee' and my wealth of clinical experience (30years). I took away valuable information, food for thought and a reignited enthusiasm... so grateful that this symposium was on-line as a trip to Italy would never be on the cards for me (Covid or not).
Many thx for the wonderful very interesting Symposium. It was very well organized, big compliments for you and the Italian organisation. Some lectures were familiar, but none of the less very interesting. Overall I found the symposium very refreshing and eye-opening. A good mixture of different topics. Well done! In a way it was funny, enjoying the symposium and during the time in between the lectures doing the dishes! 🙂 ... kind of sign of the times. Again my compliments and hope to see or hear from you again soon.
I have just finished watching the three day Symposium - Turning Primary Headache Upside Down, you amazingly organised. It was truly remarkable, and the presenters were all so informative in a very precise, interesting and understandable way. I have learnt so much this weekend and plan to revisit all presentations in the coming days, to further absorb the wealth and depth of knowledge I have been privileged to be exposed to this weekend... ...With huge thanks and gratitude to all involved.
18 Presentations Over 3 Days!
Join our Online Symposium
1st - 3rd October 2021
Can't attend all of the sessions?
Bonus - All of the sessions will be available to view for 3 months after the event has ended.
Dr Elliot Shevel
PRESENTING
'The Tragic Migraine Fiasco'


Ms Elizabeth Huzzey
PRESENTING
'To Know What You Know and What You Do Not Know, That is True Knowledge (Confucius)'
Dr Richard (Rick) Kring
PRESENTING
'Why You Should be Asking 'Why'?'
Prof Dr Harry von Piekartz
PRESENTING
'Unraveling the Orofacial-Cervical Complex'
Prof Dr Fabrizio Benedetti
PRESENTING
'The Placebo Effect: Why and How Context Matters in the Therapeutic Outcome'
Dr Claudia Clerici
PRESENTING
'Exercise for Primary Headache – Does One Size Fit All?'


Assoc Prof Alan Pearce
PRESENTING
'The Pathophysiology of Persistent Post-Concussion Symptoms. Challenges and Opportunities.'
Ms Trina Morris
PRESENTING
'Offside… But Why the Red Card? A Case Study of a Concussed Footballer'
Assoc Prof Steve Milanese
PRESENTING
'Evidence Based Practice Versus Clinical Practice'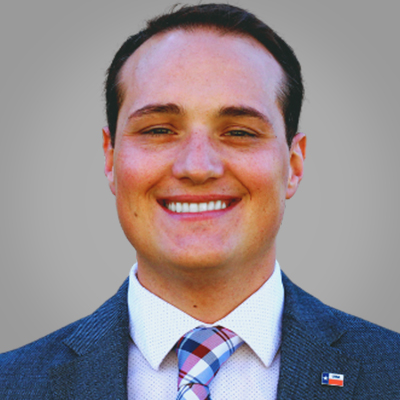 Assist Prof Kelly Cheever
PRESENTING
'Differentiating Clinical Symptomatology Following Suspected Concussion: Who is at Greatest Risk?'
Prof Dr César Fernández-de-las-Peñas
PRESENTING
'Peripheral Inputs Driving into the Central Nervous System in Primary Headaches'
Dr Lis Dreijer Hammond
PRESENTING
'Understanding the Process of Psychosocial Adjustment: an Introduction to the Integrative Model of Adjustment to Chronic Conditions (IMACC)'
'Thirty Years of Migraine… Where Do You Start?' & 'DE-Mystifying Menstrual Migraine'
Dr Julie Walters
PRESENTING
'Manual Therapy as a Treatment for Migraine with Aura: A Multi-Site Case Series'
Mr Roger O'Toole
PRESENTING
'Upper Cervical Afferents and Vestibular Migraine: No Spin, Just Good Science'
Mr Damien Cummins
PRESENTING
'The Physical Tests Identifying Cervicogenic Headache'


Frequently Asked Questions